PFG

World Tour. Day 1: Malta (?)

by: David Darmanin

If you're into boating too, you'll probably know what a gunwale is. Handling ropes on a barge shouldn't be dangerous, but gunwales make it so. A 10cm-wide slippery and slopey steel ledge is meant to be your only stepping ground while manoeuvring these 15-ton beasts through the locks. Every other boat-dweller I know, even the deftest and with the whitest of beards, has at some point (or regularly) taken a plunge into the canal. But I haven't. I'm particularly proud of this unlikely fact, especially seeing that my clumsiness is of international repute. When the fall happens, because it will, the humiliation is sure to crush me before hypothermia, or Legionnaires.
Similarly, I had never missed a flight before yesterday. And I'm really someone who would have. I've turned up at check-in desks half an hour after ETD to learn that flights were delayed and I'd make it anyway.
But I had no such luck yesterday. I got turned away from the BA check-in desk for tardiness. As the clerk still sternly pointed to the exit behind my back, I made the walk of shame with the crushing thought that this defeat wasn't like any other.
– "You've come 40 minutes prior to the scheduled departure, Sir. You've been taken off the flight?"
– "Is there anything we can do for me to get back onto the flight, seeing it hasn't yet left?"
This "Is there anything we can do" is a Maltese knee-jerk for whenever anyone in a uniform (or a government minister) says no. It might sound sleazy in a Maltese accent, but it's the most innocent and natural retort ever.
"There is. I can carry on doing my job and you can book yourself another flight. Thank you for choosing British Airways and have a splendid day."
This was hard to swallow. After all that theatre an hour earlier. The party had ended at 4am but we stayed on at the venue, still doing shots with luggage in hand. The moment someone slurred "Dave let's all go back to your boat," it hit me. "Sorry man, got a flight to catch." Followed by "Fuuuuuuuuuck!" – which didn't come from me. That was my mate Chris – who at any level of drunkenness, his or mine, takes on the role of executive guardian angel. I once tried being his and failed miserably. We probably both died that night and are still in denial. Anyway. Chris calls me a cab and goes all Cockney on the bloke at the other end of the line. He wanted him to get there within 2 minutes, get me to Gatwick in half the time and at half the price. He did his part, and I still missed the flight. The thought of mates seeing me off and me waving from the cab like a retard, crushing, really. PFG World Tour. Good start, Dave….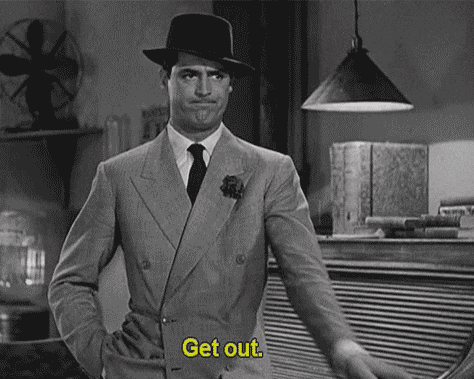 …but hey, it actually was a good start. Such a good start that the drama of missing the flight meant very little in comparison. The tour actually kicked off at that party in Homerton that night.
Snaphots of the goings-on and beyond…
The venue
Time Out award winner Machine No 3 in Homerton.
– Hosted a toast pop up with PFGT last year. For that we got featured in Metro, The Daily Mail, The Evening Standard, Fine Dining Lovers and many other super-followed media.
– We ran some wicked rabbit roasts with Nicole Pisani there too.
– PFGT held some editions of the #waronaverage brunch with Hirsinger & Strauss there, which is how I got introduced to this marvel of a bar.
– Not to mention the time we set up "Love ribs, fuck Trump" pop up for an anti racism event on Well Street and got the grill to trigger the fire alarm twice, with the fire brigade turning up every time.
Christpher John Foster
(DJ. East London Nightlife Lord)
Machine is also my go-to place when I'm feeling happy, angry, guilty, numb or satisfied. This former Launderette turned church of cocktails is managed by a dude called Chris, who looks more like a Swedish carpenter than an executive guardian angel. He took the evening "off" yesterday to team up with his missus + records and provide the soundtrack to the send off. Which brings us to talk about:
The London Fam
From left to right: Chris Foster, overstayed guest with phone, Nadean Foster
Chris and Nadean John Foster are the hottest DJ duo in the London East End scene. They are their own fam, but they're also my fam. Not only has their infinite collection of funk/disco/soul vinyls provided an epic soundtrack to the World Tour send off, but they've even agreed to become part of it.
11 March will see a party at Café Society in Valletta (Malta) with the London Fam on the decks. This is exciting. Be there. You know why.
You won't believe who turned up
From left to right
Chris "Tuna" Mallia; Tommy "king of Malta" Diacono; overstayed guest with bindi; Nicole "lovinmalta" Parnis
14 March will see PFGT pop up with toast at New York Best, a successful restaurant group in Malta owned by Tommy and Nicholas Diacono, two local siblings in their early 30s who took the island's culinary scene by storm. Boasting 10% of the entire nation's population following their Facebook page just a few years after opening, these guys are the dogs' bollocks. Tommy got into the scene after I left the island, and although we bromanced on Facebook, Skyped to organise events together and got featured in stuff together – we had never actually met in flesh and bone. And he turned up at the party. What are the odds?
Chris Mallia, affectionately known as "Tuna", is a very eloquent and loved Maltese lawyer. He holds a seat in the small council of the kingdom of Malta. There to make sure King Tommy behaves and to fondly impress all the sapiosexuals in the house.
The girl on the right is Nicole Parnis, half-Maltese, DJ and lovinmalta.com contributor extraordinaire. We met at the time she was trading with a street food company on Brick Lane a couple of years ago, which is where PFGT also started. She then moved back to the Motherland and started writing about us on Malta's version of Buzzfeed. We got loads of features on lovinmalta.com after that. We even held an event with those guys last Christmas. I have a bit of crush on Nicole.
There were another good five dozen punters. Mostly Maltese. Guests whom I hadn't met before were all super nice. Unbelievable. There's always some kind of unexpected cunt rocking up at your party. Except for this one, everyone was super nice. Other punters included dear and old friends. There was Josh Strauss, whose award winning coffee company collaborated closely with PFGT last year, and who will be joining the world tour in Palestine. There was Sarah Suda, whom I've known since primary school. She designed this website as a gift when PFGT first launched.
Everything linked so tightly. Everything but the time.
This is how I missed that damn flight.
But never mind the flight. I'm here now and I wuv you all x